compensation: N/A
employment type: full-time

QR Code Link to This Post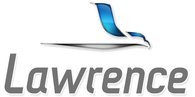 It all started with one man and one truck. He had grit, determination, and a drive to overcome the great depression and provide for his family. Nothing would get in his way.
 
Sound familiar? That vision built the strong foundation of Lawrence Companies. Today, we"re the largest freight carrier in the Commonwealth of Virginia. Founded in 1932 and based in Roanoke, we are employee-owned and take pride in how we conduct our business. We"re looking for ELITE drivers – is that you?
 
At Lawrence, we only hire the best. We reward this level of excellence with top pay and some of the best benefits in the industry including vacation and retirement. Our drivers are more than just an asset, they"re owners and receive the same level of respect as every other employee.
Up to $0.46 per mile depending on experience
Up to $0.51 per mile Flatbed depending on experience
Home on the weekends!
Home some weeknights!
CDL-A Dry Van and Flatbed positions
Annual pay per mile increases
Employee stock ownership (average of an additional $0.08 per mile annually)
Quarterly bonuses up to $3,000 per year
401K match up to 3% of total compensation
Comprehensive benefits package

Health, vision and dental insurance plans
Extensive wellness program with health flex spending account MATCH
Paid life and disability insurance
Voluntary supplemental life insurance for yourself and dependents

Paid Vacation

Up to 1-week paid vacation in first year
3 Weeks paid vacation after 5 years
4 weeks of paid vacation after 15 years

7 Paid holidays per year
Referral bonus
Detention and breakdown pay
Low driver turnover rate
Midsize carrier with family atmosphere
Lawrence is forward thinking and always moving. From the steel for the tallest buildings, to the clothes on your back – Lawrence drives America.
 
Are you looking for more than just a job? Then you should look at Lawrence. Being a top-payor in the freight industry just isn"t enough. We want you to work with us, but more importantly, we want you to stay with us!

Lawrence Companies is an Equal Opportunity Employer: Minority/Female/Veteran/Disabled

If you need an accommodation to complete a job application with Lawrence Companies, please contact us at: 540-966-4000.



Lawrence Companies
---
Click here to Apply Online
Principals only. Recruiters, please don't contact this job poster.
do NOT contact us with unsolicited services or offers
post id: 7001164725
posted: